Some food-related (mostly) things we enjoyed this week:
My brother J and his boyfriend came to visit us last weekend, and we loved showing them around. We're proud of our home and the life we're building here in Chicagoland—sharing it with our people makes it even more special. And we still think that the architecture boat tour is the best way to see the city (even when the tour guide's best—only?—interesting quip of the day is "art deco echo").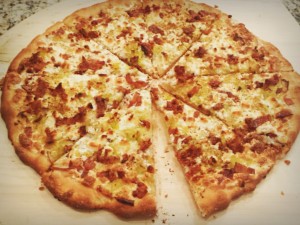 We forget how good this potato leek pizza is. With pre-made pizza dough from Trader Joe's and already-cooked bacon leftover from the weekend, it's also really quick and easy for a weeknight meal.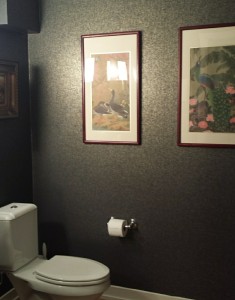 It only took 9 months of living here and several visits from family to finally update our condo's white walls, at least in two of the bathrooms. I found this "Devine Color" line of removable wallpaper at Target and used the "Compass and Gold" in our foyer powder room and the "Firefly" (with coordinating paint) in our guest bath. I've never installed "real" wallpaper, but I have to imagine that the peel-and-stick, remove-and-readjust aspects of this wallpaper make it easier to hang than the kind you glue to the walls. Or at least that's what I tell myself when I look at the entire corner of 2-3 wonky seams that I messed up and need to fix.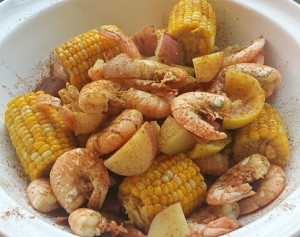 Dan sometimes gets strong, random cravings that dictate our next meal, such as shrimp with Old Bay seasoning. Hence, Friday Night Shrimp Boil at Casa de Conrad!