We debated whether to post any favorites today, in light of a very sad occurrence this week — our friend's dad passed away unexpectedly.  It seemed insensitive to post our silly little photos of food and other stuff we like when our friend and his family are hurting through such a difficult time.  But the experience is a reminder that life is so very short, and we take the photos throughout our week as a way to remind ourselves to stop and appreciate the good things in our lives.  So we share the photos and the hope that others will also take a little time to be grateful for their own favorites.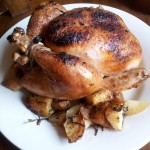 Roasting a chicken is easy, makes your kitchen smell amazing, and provides great leftovers.
Seeing a comedian at a comedy club is a fun date night.  Even the waiters were funny — the guy who sat us (right beside the stage) said "if you guys were sitting any closer, you'd have to tell some jokes."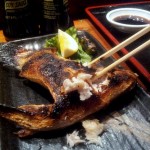 Eating the grilled hamachi kama (yellowtail collar) at Sushi Sake is almost a religious experience for Dan, he loves it so much.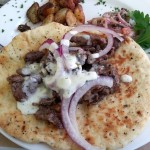 Remembering how good the lamb is at Ziziki's when we were craving a gyro, but found out the place where we originally wanted to go was closed, saved our Sunday lunch.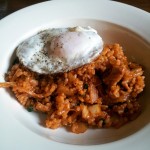 Finding and executing an amazing recipe for kimchi fried rice resulted in the best meal of the week.