Some food-related (mostly) things we enjoyed this past week: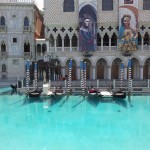 We took a little trip last weekend, guess where?  Nope, not Venice.  Vegas Baby!  It was everything that Vegas always is — indulgent, expensive, entertaining and exhausting.  We met up with some friends and had a wonderful time gambling, drinking, eating and otherwise enjoying the adult playground that is Sin City.  We also managed to come home with some money leftover, rather than donating all of it to the casinos.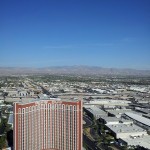 Our favorite hotel in Vegas is the Palazzo — perfect location, big rooms, good service and great amenities.  We had an awesome view of the Strip and the mountains in the distance.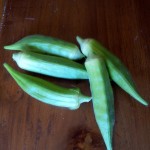 Back in the real world, we had a lovely Father's Day dinner with my parents.  We attempted to cook our first "crop" of okra from our garden, but we left them on the plants too long.  We cut into one and it seemed very brittle.  Apparently you're supposed to harvest them as soon as they get about 3-5 inches long or they become tough and woody.  Luckily, farmers know this and we had back-up okra from the grocery store.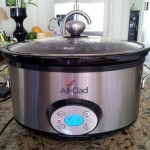 There is something very satisfying about putting all your ingredients into the slow-cooker in the morning to transform into a delicious dinner that evening.  This recipe is one of our favorites.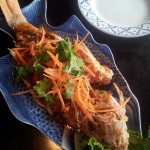 The "Plah Lad Plik (Spicy Fish)" is Dan's entree of choice at the Thai restaurant near our house.  It's a whole red snapper deep fried with a sweet and red chili sauce.  The chef will remove the head upon request, but there is a little bit of very tender and sweet meat in the collar area that is worth a taste.  And if you're going to eat a whole fish, you might as well leave the head on.