Our first harvest from our jalapeí±o plants!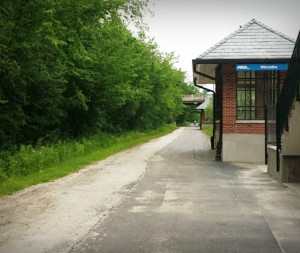 Last weekend we found a really nice bike trail that runs parallel to the train tracks.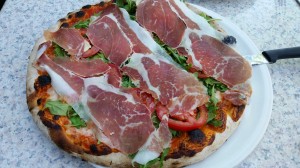 Delicious pizza from a new-to-us Italian place.
 Brand new restaurant just around the corner from our condo has amazing crispy potatoes.
We're in Dan's hometown for his mom's birthday (Happy 70th E!),
which means a quick stop at Texas Hot Dog for a chili dog snack.